Divine Message ~ A Book of Healing and Transformation for Spirit, Mind, Emotions & Body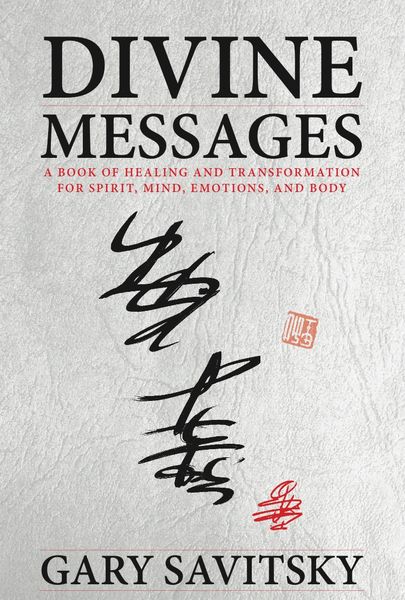 Divine Message ~ A Book of Healing and Transformation for Spirit, Mind, Emotions & Body
Divine Messages features 29 Divine Calligraphy artworks and the inspired messages of artist Gary Savitsky. Each image is created with you in mind, Us in Mind, the collective We, as connected to all of life and the energies of this world and beyond.
Beyond a book, Divine Messages is an experience to be explored. As you tap the seal to unlock the energies of each piece, you will personally discover the healing and transformation that can come of the meditation and contemplation of such unique and spirit-infused renderings. The opportunities for growth and expansion are limitless.
Divine Messages, as a book and exploration of Divine Calligraphies, is the foundation for many of Gary programs, workshops and talks and is able to been specifically explored and expanded upon within the 11-week program Divine Messages ~ A Journey to a Thin Place, where students are able to extensively learn how to use the Calligraphy and Messages for themselves and in healing and empowering others.